Partner
Questa sezione illustra l'elenco dei Partner con i quali, l'Associazione Tecla, in qualità di capofila dei progetti, ha stipulato gli accordi interpartenariali o ha collaborato per lo svolgimento delle attività progettuali.
EUROPA
Albania: AAM Association of Albanian Municipalities
Austria: Centre for public administration cooperation (ZVK)
Belgio:

Province de Luxembourg - University of Antwerp
Bulgaria:

Plovdid Chamber of Commerce and Industry - Centre for the Study of Democracy (CDS) - Bulgarian Commission for Establishment of Proceeds Acquires from Criminal Activities (CEPACA) - Regional Authority Kyustendil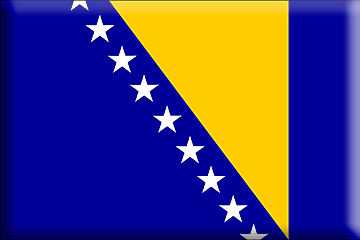 Bosnia Herzegovina:
Int. Sava River Basin Commission - SERDA Sarajevo Economic Region Development Agency
Crozia:
Dubrovnik Agency - Neretva County - Zadar County
Danimarca:
County of Ribe
Estonia:
City of Tallin
Finlandia
: Kainuun Etu OY
Francia:
Hyerese les Palmiers Municipalité - Arles camera di Commercio - Avignon Agroparc - Conseil General de la Lozere - Ville d'Aix En Provence - Conseil general de la Dordogne - Acerep s.a. Paris - Conseil General du Nord (Lille) - Région Lorraine - Montpellier Chambre du commerce - Conseil General de l'haut corse - Université de Besançon - Regional Council of Auvergne - Assemblee Europeenne Des Elus de Montagne - European Mountain Forum - Alfmed - ADF (Assemblee des departments de France) -
GRETA Lorraine Centre - Chambre Départementale d'Agriculture de la Haute Corse
Germania:

Comune di Prenzlau - BSJ - TGZ Bautzen GMBH - VET Center ABU - Municipality of Kudwigsburg
Grecia:
Prefectura di Trikala - Municipalità di Patrasso - Hellenic Institute for the Preservation of Nautical Tradition - Association of Handicraft Producers of Athens - AHPA-Associazione dei Produttori Artigianali di Atene - ADEP: Azienda Municipale per la pianificazione e lo sviluppo di Patrasso - HIPNT: Istituto Ellenico per la Preservazione della Tradizione Nautica - Prefecture of Thesprotia - Union of Prefectural Authorities of Greece - Institute of Training and Vocational Guidance - Regional directorate of primary/secondary education of Crete - Region of Western Greece - IMIS - ICCS/NTUA University of Athens
Inghilterra:
University of Leicester - Energy Solutions North West London - ESSEX Energy Efficiency Advice Centre - Threshould Consulting - Careers Europe (A Division of Careers Bradford LTD) - Institute of Education, University of London
Irlanda:
Contea di Mayo
Olanda:
Stichting Emporwement centre EVC - Cofora BV - Stiching Uitwisseling - Università Inholland - Feuerstein Centre of the Netherlands/Innovium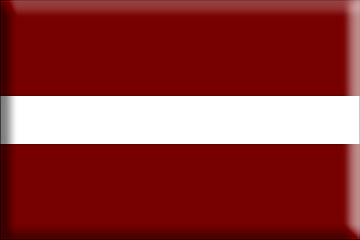 Lettonia: Daugavpils University - Riga City Council
Lituania:
Labour Resource Agency - Zemaitija College - K
auno teritorinė darbo birža
Malta:
Università di Malta - Consiglio Locale di Bormla - Institute for Sustainable Energy - Malta Resources Authority
Polonia:
Starosta Kaliski - Gmina Opatowek - Starostwo Powiatowe w Jarocinie - Regione Pomerania Ovest - Fundacja Kaliski Inkubator Przedsiebiorczosci
Rep. Ceca:
Mesto Pardubice - Chamber of Commerce Pardubice - University of Pardubice Faculty of Economics and Administration
Rep. Slovacca:
Associazione Comuni di Slovenia - Agenzia Nazionale per lo Sviluppo Regionale - Regione Kosice - Regional Development Agency of Gorenjska - Employment Development Centre
Rep. Macedonia:
CDSR Centre for Development of Skopje Region
Romania:
lfov County - Chamber of Commerce and Industry Prahova - Consiliul Judetean Arad - Consiliul Judetean Dolj - Regione Nord_Ovest - Regione Maramures - National Union of Country Councils of Romania - Agentia Judeteana Pentru Ocuparea Fortei De Munca Bistrita-Nasaud - School inspectorate of Iasi County - CDIMM Maramures
Slovenia:
BSC Business Support Centre Kranj
Spagna:
Ass.Nous Temps Sabadell - Ville de Sevilla - Assoc. Sodevega - IBS ass. Barcelona - Hyerez de la Frontiera Municipalità - Deputacion de Toledo - Deputacion de Minorca - Università di Barcellona - Deputation Provincial de Huesca - Municipalita Di Plasencia - Fundacion Comunidad Valenciana - ASAEL - Diputacion de Badajoz - Esmovia -
AFANIAS, Associaciòn Pro Personas con Discapacidad Intelectual - A
sociacion Pro Personas con Discapacidad -Intelectual
- Diputation de Leòn - Diputation de Merida - Factor CO2
Svezia:
Blekinge Institute of Technology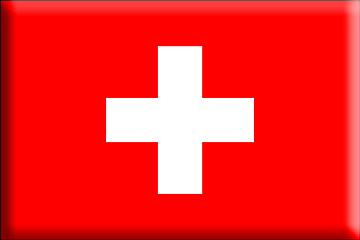 Svizzera:
ECAP
Turchia:
BCC: Camera di Commercio di Bodrum - BMA: Associazione museale per la preservazione del turismo e del patrimonio culturale - ABTP: Associazione per la Promozione del Turismo di Bodrum - Municipality of Ortakent Yahsi - Municipality of Cankiri - Municipality of Alania, Municipality of Turunç, Province of Muğla - Republic of Turkey - BEMED.
Ungheria:
Hajdu-Bihar County Foundation for Enterprise Promotion _ Debrecen - Contea di Heves - CCIAA della Contea di Heves - Pannon Novum
PAESI MEDA
Egitto:
PCU - Unione delle Cooperative Produttive - Il Cairo
Giordania:

Municipality of New Al Hashimyeh - Ministry of Planning and International Co-operation - Centro di ricerca nazionale sull'energia- NERC - Organizzazione giordana per la protezione dell'ambiente - JES
Marocco:

Municipalità di Marrachech - APL: Associazione Ponte Lungo - Consiglio Municipale di Marrakech - Commune Urbaine de Salè - Commune Urbaine d' Agadir - Municipality of Salè - Municipality of Agadir
Palestina:
Land Research (Gerusalemme)
Tunisia:
Ville de Hammameth - AFTURD (Associations des Femmes Tinisiennes por la recherche sur le developpement) - AMDRH (Association Maghrebine de Developpement des Ressources Humaines)
Libano:
Municipality of Anjar & Majdel Anjar - United Nations Development Programme (UNDP)
Israele:

Union of local Authorities in Israel (ULAI)
ASIA
Afghanistan:

CHA – Coordination of Huminatarian Assistance , COAR – Coordination of Aghan
Relief
Filippine:
Città di Manila
Thailandia:
Bangkok Metropolitan Administration - Asia Europe Association - Phimarnvit School